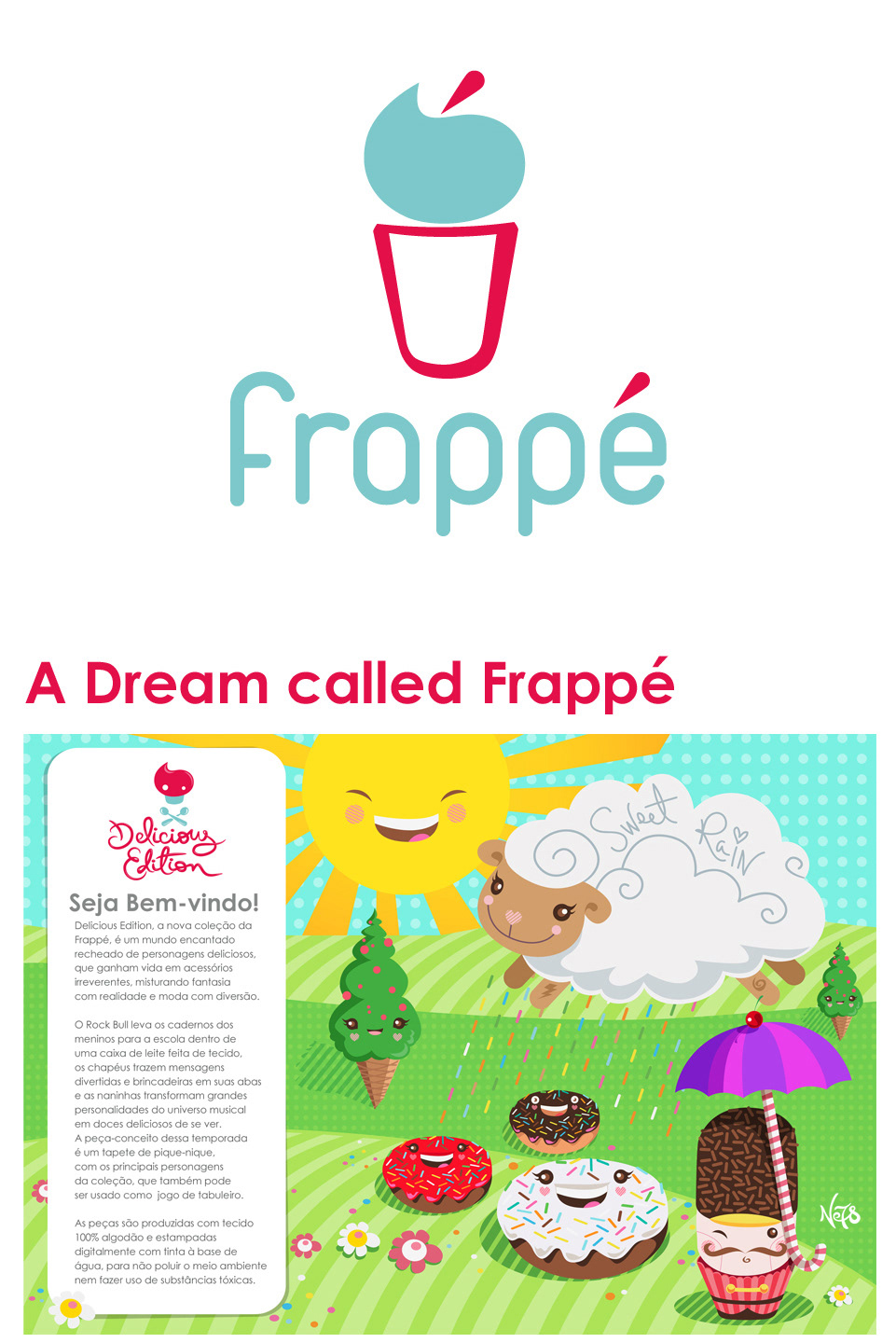 Created in 2009 by Andrea Mello and Antônio de Pádua Neto, our brand is inspired by cultural movements that have taken hold this century to bring more joy to the wardrobe of boys and girls with its fun accessories.
We believe the world can always be an even better place to live and, most importantly, to be happy in, this makes Frappe a lifestyle brand not just a fashion brand.

Delicious Edition is an enchanted world where delightful characters come to life in amusing accessories, mixing fantasy with reality and fashion with fun.
Our character Mr. Bull allows boys and girls to take their books to  school  inside a milk carton made ​​of cloth, our hats bring fun with their playful messages on their brim and our decorative pillows transform famous singers into sweet characters. The master piece of this season is a picnic mat that introduces the main characters of the collection in a playful way.
All of our  pieces are made with 100% cotton fabric and digital printed with water based ink.